Printer configuration for Ubuntu 13.04
Recent versions of Ubuntu use CUPS for printing, but disable detection of network printer advertisements by default. By turning it on you should see all available printers.
Enabling Network Printer Browsing
Prior to Ubuntu 13.04 it was possible to do this using the printer config UI, but now we have to use the command line.
Start a command line terminal then (as user root) run this command:

cupsctl BrowseRemoteProtocols=cups

Now startup System Settings. You can do this using the icon at top right of the desktop: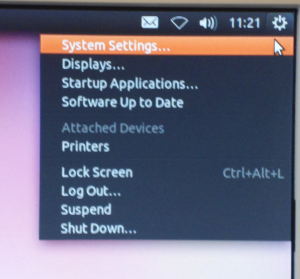 Then click on Printers and do NOT click on the Add button: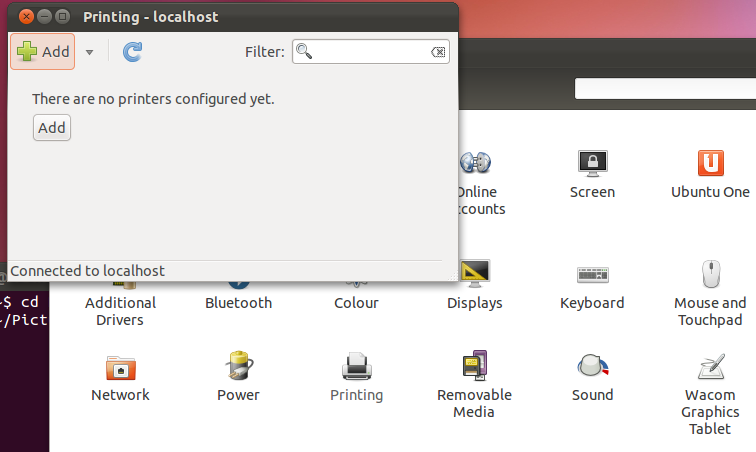 Wait anything from a few seconds to a few minutes and you should see lots of printers available:
Example of Printing
Double clicking on a printer such as bcopy (DAMTP printer in Pav B) brings up the properties of it, including the location: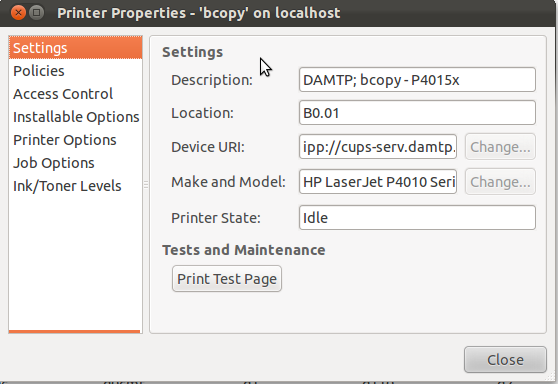 Printing a test page gives:

Additional Information
All of our printers default to using A4 paper and most which can print double-sided (duplex) will do so by default.
If you do not see any printers, or cannot view the properties etc. you need to first be authenticated to the network in order to print.